Leadership is a complex and multifaceted concept, and great leaders understand that their success is not just about their own abilities, but also about their ability to motivate and inspire those around them.
One powerful tool that great leaders use to accomplish this is the strategic use of quotes. Quotes can be used to convey complex ideas in a memorable and easily digestible way and can inspire people to take action and achieve their goals.
Sometimes everyone needs quotes that hit hard to boost their motivation. Many people are not lazy but need some boost to charge and quotes do that for you.
In this article, we'll explore the ways in which great leaders use quotes to motivate and inspire their followers.
5 Ways Leaders Use Quotes to Motivate
1. Setting the tone
Great leaders understand the importance of setting the tone for their organization. They know that their words and actions can have a profound impact on the morale and motivation of their employees. One way they do this is by using quotes that reflect the values and vision of their organization.
For example, a leader who wants to create a culture of innovation and creativity might use a quote like "Innovation distinguishes between a leader and a follower" from Steve Jobs to inspire their team.
2. Communicating vision and goals
Leaders also use quotes to communicate their vision and goals for the organization. A well-chosen quote can help to crystallize the message and inspire people to work towards a common goal.
For example, a leader who wants to create a culture of excellence might use a quote like "We are what we repeatedly do. Excellence, then, is not an act, but a habit" from Aristotle to communicate their vision.
3. Encouraging risk-taking
Great leaders know that innovation and progress often require taking risks. However, taking risks can be scary, and employees may be hesitant to step out of their comfort zones. Leaders can use quotes to encourage their teams to take risks and embrace new challenges.
For example, a leader who wants to encourage their team to take risks might use a quote like "The biggest risk is not taking any risk… In a world that's changing really quickly, the only strategy that is guaranteed to fail is not taking risks" from Mark Zuckerberg.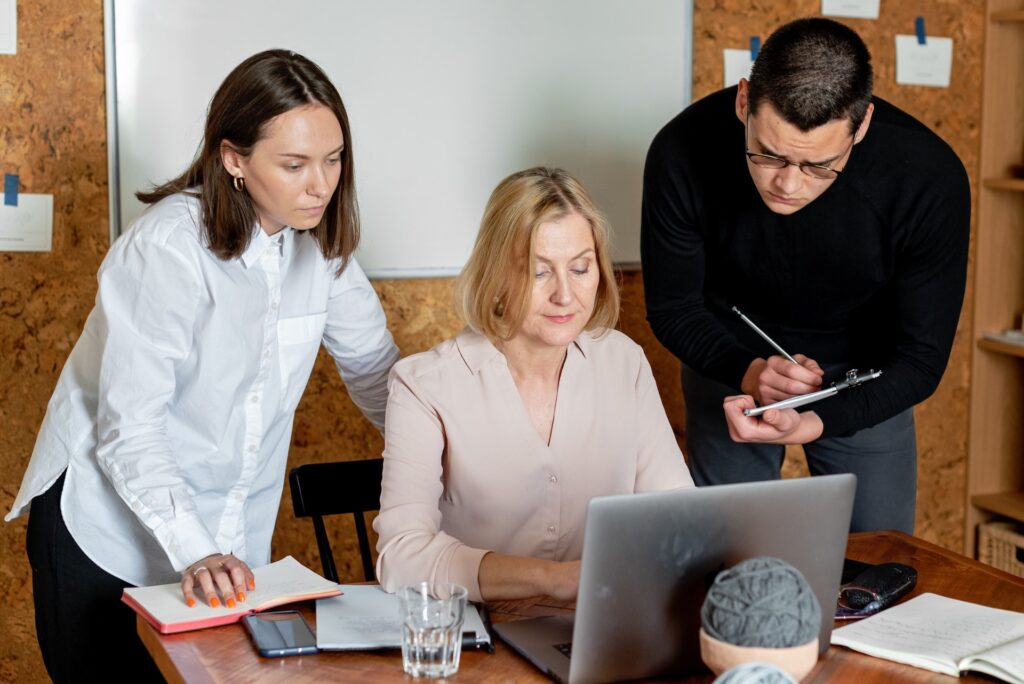 4. Motivating through adversity
Adversity is an inevitable part of any organization's journey. Great leaders know that during difficult times, their employees may be feeling demotivated and discouraged. They can use quotes to remind their team of the importance of perseverance and resilience.
For example, a leader who is navigating a challenging period might use a quote like "The greatest glory in living lies not in never falling, but in rising every time we fall" from Nelson Mandela to motivate their team.
5. Inspiring greatness
Great leaders inspire their teams to achieve greatness. They know that by setting high standards and encouraging their employees to reach for the stars, they can create a culture of excellence. Quotes can be a powerful tool for inspiring greatness.
For example, a leader who wants to inspire their team to achieve great things might use a quote like "Shoot for the moon. Even if you miss, you'll land among the stars" from Les Brown.
6. Building trust
Trust is a crucial component of effective leadership. Without trust, employees may be hesitant to take risks or fully commit to the vision of the organization. Leaders can use quotes to build trust by demonstrating their commitment to the organization's values and goals.
For example, a leader who wants to build trust with their team might use a quote like "Integrity is the essence of everything successful" from R. Buckminster Fuller to demonstrate their commitment to honesty and transparency.
In conclusion, great leaders understand that the strategic use of quotes can be a powerful tool for motivating and inspiring their teams. By using quotes to set the tone, communicate vision and goals, encourage risk-taking, motivate through adversity, inspire greatness, and build trust, leaders can create a culture of excellence that inspires their employees to achieve great things. Whether you're leading